'F.R.I.E.N.D.S' Reunion: Skincare Lessons We Learned
If you're anything like us, then you were so excited when HBO announced they were airing a 'Friends' reunion - where all the cast members got together for only the second time in 17 years! The characters from our favorite 90s sitcom revisited the set, shared behind-the-scenes, and had an emotional reunion that moved us to tears. If you haven't seen it yet, stop what you're doing (after this blog) and go watch it - you will not regret it!
Since we are such avid fans of 'Friends,' we wanted to share the top skincare lessons we learned from each character. So we're putting ourselves into each character's shoes and sharing the lessons learned!
Chandler
If you're Chandler, you're more likely to be laid back with your skincare. Could you be more enthused? 
Chandler is definitely the type of guy that secretly has an extensive skin care routine but doesn't want the other guys to know or he would be embarrassed. He knows how to take care of his skin but he doesn't make the biggest deal about it.
Monica
If you're Monica, you can't go one day without completing your skincare routine. It's a non-negotiable.
Being the clean freak Monica is, she always makes sure her skincare is top priority, only using the best products and layering it to perfection. She would definitely be using our Anti-Aging bundle. 
Phoebe
If you're Phoebe, you want all plant-based and cruelty-free products. 
Phoebe is an environmentalist and a hippy, so she would definitely not be using products containing animal-derived ingredients. She would be using a company like Touch Skin Care who prides themselves on being plant-based and cruelty free.
Rachel
If you're Rachel, you want to be on top of things, especially with fashion. And skincare is a priority as well!
Rachel spends a lot of time and effort on her appearance, especially her skincare. She has an extensive skincare routine and always pampers herself, making sure to always look her absolute best!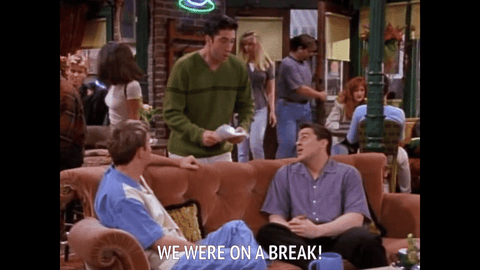 Ross
If you're Ross, you are always stressed out and you need some more time with skincare. 
Whether it's going through another divorce or trying to talk to his friends about dinosaurs, Ross is the type of guy that is always stressing about something. That's why when it comes to his skincare, he needs the best routine to wind down. 
Joey
Finally, if you're Joey, you don't really care much about skincare. You'll probably use a product even if it's just a leftover.
Joey's last thought is skincare. But he also cares about his appearance since he's on television a lot, so he has to take the time for his skincare, even if it's not the best products. 
Each 'Friends' character is unique in their own way
That's what makes the series so unforgettable and addicting! 
Which FRIENDS character do you resonate the most? Let us know on Instagram what you think.